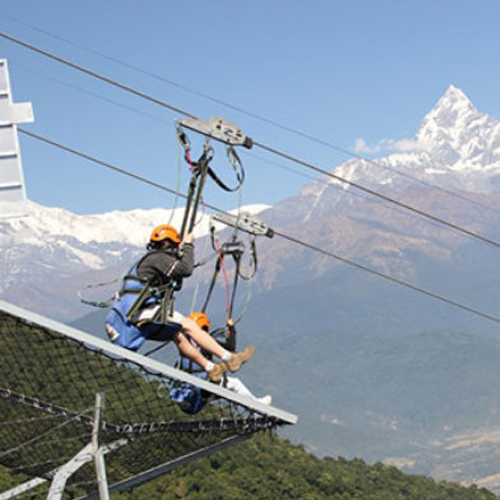 Zip Flyer
Zip flyer in Nepal is also available and only place to experience it is Pokhara there are various prices for Nepali and foreigners it is done by many tourists interested in the adventure if our customer like to do the activity they can contact us.
Highlights:
Best Time to Visit:
Price Details:
---
Trekking
Nepal is a mountainous country it has various high hills Nepal is also various famous for the trekking it has various places to trek such as Australian Base camp, Everest Region Trek, Annapurna Region, Makalu Region and soon if the customer are interested they can contact us via email or any other medium.
Highlights:
Best Time to Visit:
Price Details:
---
Helicopter ride to various places
Nepal is a mountainous country so we provide the helicopter right to various places such as Annapurna range, Everest region, Muktinath region, Rara Region and other various places if any customer wants to perform the ride they can message us in our email our one person will contact to you via email or any other medium the price varies according to the places.
Highlights:
Best Time to Visit:
Price Details:
---
Bungee Jumping in Nepal
If you are looking for extreme adventure then Bunjee Jumping is surely going to excite you. If you are in Nepal then you shouldn't miss the chance of trying the thrilling experience of Bunjee Jumping. It can give you real goose bumps at the start but once you are done it makes you feel triumphant.
Highlights: Take a jump from one of the 3rd highest natural jump in Nepal where you can experience the natural valleys around it for a longer duration.
Best Time to Visit: November through February.
Price Details: USD 110
---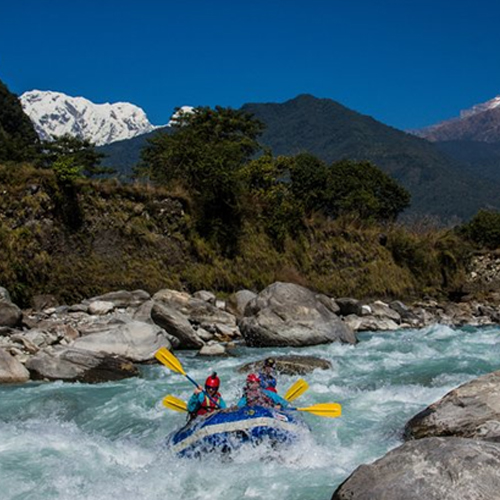 Upper Seti River Rafting in Nepal
Seti is a popular destination for water adventures in Nepal, and one of the best ways to enjoy the thrill is to indulge in river rafting experience. Not only you get to enjoy the fun of river rafting, but also the beauty of nature that will be your constant companion during the experience. The river is surrounded by extremely scenic landscapes.
There will be a trained guide with you to ensure your safety and to make sure you enjoy the activity to the fullest. Owing to all that it has on offer, rafting experience in Seti River is something no thrill seeker should miss out on while in Nepal.
Highlights:
Best Time to Visit: November and March
Price Details: Starts from NRS 6000
---
Pokhara Mountain Biking
If you are passionate about on-road adventures. It is time to push back your biking boundaries and take a new turn to experience all the new mountain vistas which you might have never seen before.
For every true rider, mountain biking should definitely be on their bucket list. The unforgettable box of memories that you will carry will be treasured by you for a lifetime.
Highlights: Pokhara mountain bike adventure will show you all the trails which you might not seen before that will truly leave you inspired. However you can also go for the Kathmandu valley which is an equally adventurous spot.
Best Time to Visit: February and April are one of the best.
Price Details:
---
Ultralight Flight Experience in Pokhara
Experience the joy of leaving the ground and floating with the wind. You can enjoy the serenity of being up above the lush green trees. You can be truly amazed with the picturesque beauty which comes along with the sensation of flying.
It is an amazing thing to view the whole world beneath you. The Ultralight sport gives you an opportunity to see the verging beauty of nature.
Highlights: Annapurna adventurous camp range around the Fishtail peak is one of the most heavenly experience you can ever have.
Best Time to Visit: Early Autumn to early spring is the best time. This exhilarating sport will leave you completely thrilled.
Price Details: NRS 13,500 per half an hour
---
Rock Climbing on Nagarjuna and Khumbu Mountain
There are times when you like taking things to your edge and set yourself free. It is truly an inspirational moment to walk on the toughest of terrains.
You will feel as if you have accomplish something really great. Climbing rocks will make you feel that there will be rough times in your life but it is up to you how to overcome them.
Highlights: Nagarjuna and Khumbu rock climbing are the popular spots for rock climbing.
Best Time to Visit: NRs 5000 which includes lunch, transport, equipment and instructor.
Price Details: Spring is the most favorable Rock climbing on Nagarjuna and Khumbu Mountain time for such activities in Nepal.
---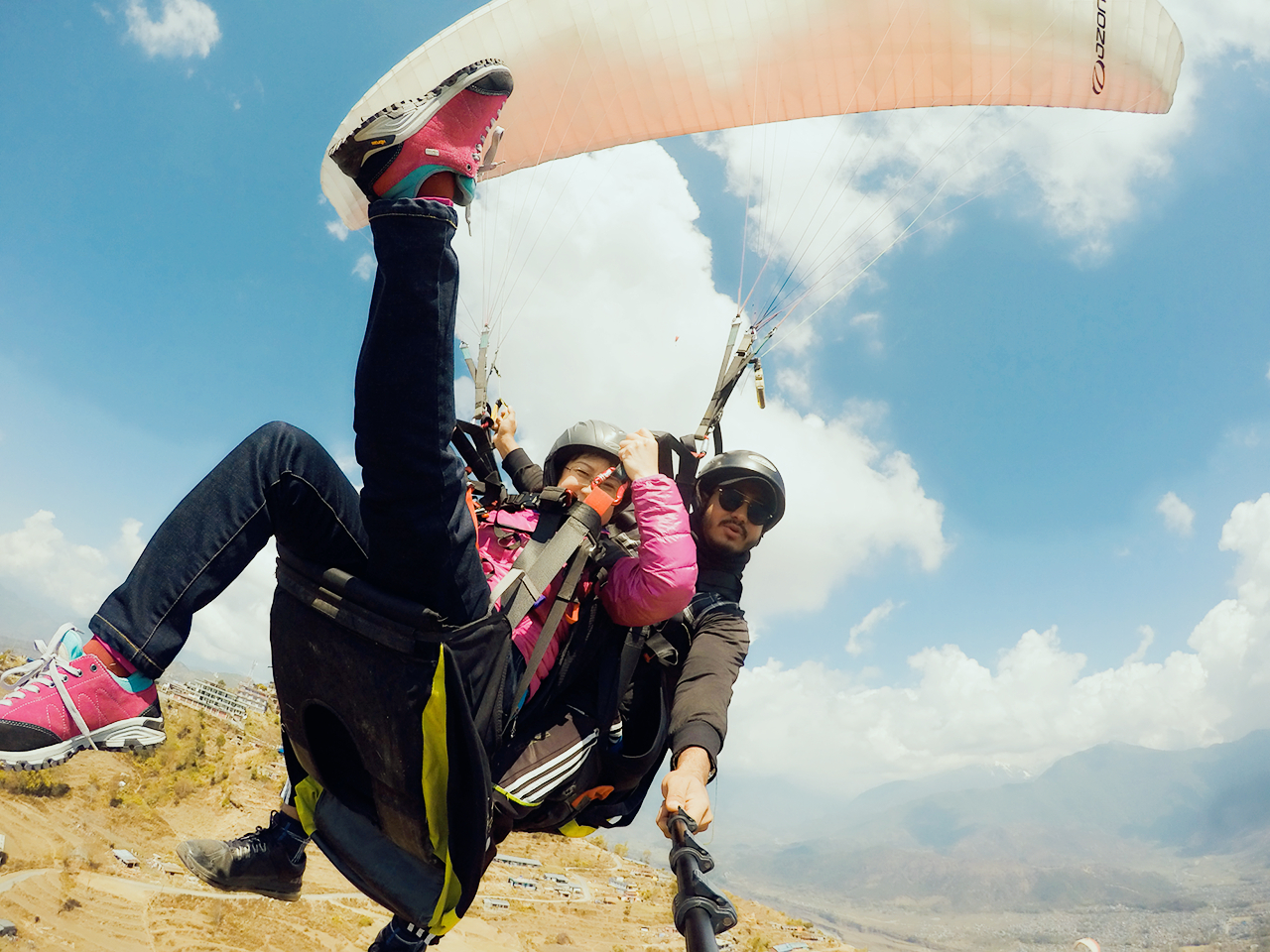 Paragliding
If you want to fly like a free bird you must try Paragliding which will let you witness the most beautiful landscape from above. You can fly up in the air and experience the beautiful view from above will not let you regret a bit. You will have a feeling that you are floating with the wind.
Highlights: Pokhara is however the best place for paragliding in Nepal.
Best Time to Visit: The season starts in September and ends in early June.
Price Details: A standard flight of 30 minutes will cost you somewhere around NRs. 9000
---
Note: There are more activity that can be performed for more detail information as well as to do the above mentioned activity the customer can contact us by any medium possible.